WATERLOO REGION — Rainbow chard, kale, spinach and other seasonal produce are ready to be picked for Belmont Village's new local food market on the corner of Belmont Avenue and Claremont Avenue.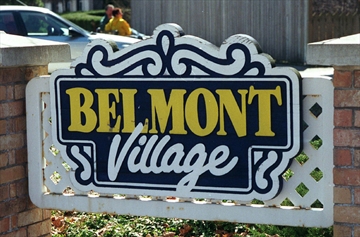 The market opens June 16 at 1 p.m. The grand opening is June 23, also at 1 p.m. Fresh, clean fruits and veggies can be purchased, harvested from the Sustainable Market, which guarantees all produce is grown without the use of GMOs and chemicals.
Subsequently, Belmont Local Food Market will be open every Tuesday from 1 p.m. to 6 p.m. for the rest of the summer. "As the weeks progress, we'll have more and more available," said Melissa Assad, Sustainable Market team member. She promises new products will be available as they come into season.
The market will be entirely run by volunteers in hopes to "build on our great neighborhood vibe." The volunteers will order, pick up and deliver the food to the market where neighborhood kids will staff.
At the end of the season, all extra funds earned will be donated to neighborhood schools.

The Kitchener market on King Street is also a prime location for fresh produce this summer and year-round, open on Saturdays from 7 a.m. to 2 p.m. They've been operating for 140 years, making it one of the oldest consistently operating markets in Canada.
Cambridge's Farmers Market on Dickson Street sells produce, meats, cheeses, oils and flowers on Saturdays at 7 a.m. and on Wednesdays at 8 a.m.
A short drive away at Central Park, the Preston Towne Market operates from 9 a.m. to 2 p.m. every Thursday, selling fresh produce and baked goods.
jennabraun@therecord.com
Twitter: jennabraun
Related article:
KW's year-round online farmers market